Please check if you can claim actual cost insurance during presbyopia cataract surgery
Please check if you can claim actual cost insurance during presbyopia cataract surgery
I have a lot to say about the actual cost insurance claim during presbyopia cataract surgery. If you want to receive actual cost insurance, you should have subscribed before December 2015. Insurance coverage has become much more difficult than before, so if you are worried about presbyopia cataract surgery, you need to look into it in detail. Presbyopia and cataract seem to be similar, and they are different surgeries. There are many confusing cases, so today I would like to have time to tell you how presbyopia surgery and cataract surgery are different.
What is presbyopia?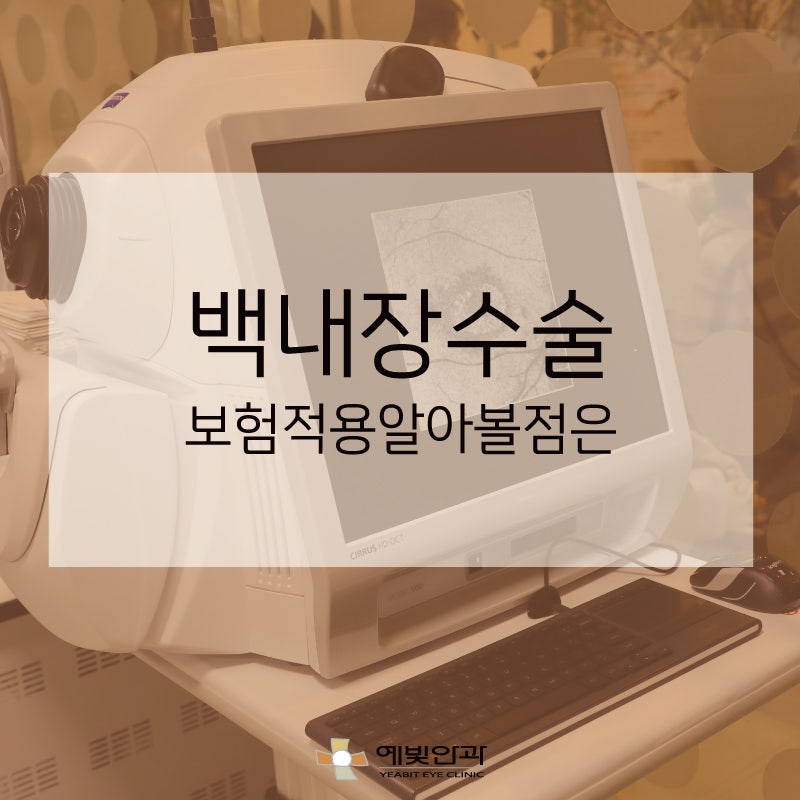 The lens that exists in our eyes allows us to adjust the refractive power ourselves, look closer, look far away, and vice versa. As you get older, the lens loses its elasticity and gradually becomes harder. As a result, symptoms of difficulty in looking at close distances due to problems in control are called presbyopia.
What is cataract?
When light comes in with the eyes, it undergoes a process of passing through the lens and refracts to allow you to see objects. Cataract is a disease in which light does not pass smoothly due to turbidity of the lens, and you cannot see well as if you are in a foggy place. Cataract can be largely divided into congenital and acquired cataracts. In the case of congenital cataracts, there is no clear cause yet, but it can occur in the fetus in the uterus or develop due to metabolic disorders such as diabetes. Cataract symptoms that appear as you get older are the most common, but they can also occur in drugs or trauma.
Our hospital conducts 1:1 custom laser cataract surgery. ■ incision into the cornea by laser ■ incision into the lens sac by laser ■ crushing of the lens nucleus by laser ■ incision into the laser cornea astigmatism
You may choose presbyopia LASIK surgery to improve only presbyopia symptoms. ■ Presbyopia LASIK surgery LBV ■ custom-made slice manufacturing viewmax – It can accurately measure cornea in real time and reduce surgery time by accelerating laser irradiation speed. ■ Low-cut MEL90 laser – Laser used for smiler surgery with very little cutting to reduce tissue loss and provide more accurate correction.
Advantages of LBV presbyopia surgery 1. Using an upgraded micro-monovision correction method, the center of the cornea can be seen at close distances and the periphery can be seen at long distances, ensuring visibility in all areas. 2. When irradiating the laser, the eyeball tracking ratio was increased, resulting in tissue loss and error. 3. Compared to conventional lasers, the amount of corneal cutting is reduced by 5-20% and more corneal tissue can be preserved. 4. Customized surgery is possible considering different eye conditions for each individual.Selection criteria for presbyopia surgery 1. Medical staff guaranteed with various clinical results and extensive surgical experience 2. Careful medical treatment from the patient's point of view 3. System responsible for consultation before surgery to postoperative management 4. Safety verified surgical equipmentSelection criteria for presbyopia surgery 1. Medical staff guaranteed with various clinical results and extensive surgical experience 2. Careful medical treatment from the patient's point of view 3. System responsible for consultation before surgery to postoperative management 4. Safety verified surgical equipmentSelection criteria for presbyopia surgery 1. Medical staff guaranteed with various clinical results and extensive surgical experience 2. Careful medical treatment from the patient's point of view 3. System responsible for consultation before surgery to postoperative management 4. Safety verified surgical equipmentSelection criteria for presbyopia surgery 1. Medical staff guaranteed with various clinical results and extensive surgical experience 2. Careful medical treatment from the patient's point of view 3. System responsible for consultation before surgery to postoperative management 4. Safety verified surgical equipmentSelection criteria for presbyopia surgery 1. Medical staff guaranteed with various clinical results and extensive surgical experience 2. Careful medical treatment from the patient's point of view 3. System responsible for consultation before surgery to postoperative management 4. Safety verified surgical equipmentSelection criteria for presbyopia surgery 1. Medical staff guaranteed with various clinical results and extensive surgical experience 2. Careful medical treatment from the patient's point of view 3. System responsible for consultation before surgery to postoperative management 4. Safety verified surgical equipmentPrevious image Next imagePrevious image Next imagePrevious image Next image